Exclusively For Heart-Centered Leaders & HopeMakers
"Join Our Elite Group of Experts Who Infuse Hope Into The World..."
Description:
We are excited for you to join us on this weekend retreat where we'll connect, discuss and build projects that connect with our hearts, heads, minds and each other.
We bring the best thinkers and research into our collective conversations.
Over 3 days you'll work with a team of global experts to generate an action plan to implement new strategies. Our experts come from a variety of backgrounds, and because we have a strict no solicitation policy, you can relax knowing this is not a pitch-fest. No selling or ads whatsoever.
You'll arrive with a clear problem you want to solve, and an opportunity you want to go after. We'll collaborate to help you solve this as creatively as possible.
What do you need to create a thriving business, organization, and culture?
If you're a coach, expert or thought leader who has a heart that wants to learn and grow, and a mind that is committed to science and research, consider applying to be a member of our community.
You'll walk away from your 3 days with clear ideas to move forward and create a lasting, thriving difference.
What Does It Mean To Be a HopeMaker?
Vision:
HopeMakers sees its role as a guide, teacher, and partner for corporations that believe in serving their clients with hope, intention, and a sense of service to the planet.
Mission:
Once there is hope, then there is progress. We help deliver our ideas and tools through comprehensive development, culture, and training programs.
Our approach touches every layer of an organization and helps employees at all levels and of all backgrounds understand and be empowered by their impact as individuals and as a whole.
Values:
SERVE. Above all, we start with the intent to serve our higher selves and the world. Service is a core value of our team and we seek it out in everyone we invite to join our team.

LISTEN. Insight and wisdom can come from anywhere, from anyone's stories, no matter where they come from in the world or where they rank on the corporate ladder. Our work doesn't lecture or talk at the people we work with.

APPRECIATE. We are guided by the theory of Appreciative Inquiry, and as such, we are committed to looking for the positive and successful. We focus on elevating what's working rather than excessively narrowing in on criticizing what isn't working.

THINK BIG, THINK TOGETHER. We know that no one person on our team will have all the right ideas or solutions, and to that end we are committed to building a team with diverse skills. We also know that at every turn we are expected to think deep, collaborate, and facilitate open communication to create the best ideas and plans.

M.G.S.H. We "Make Good Stuff Happen." Ultimately, as we serve we are working to improve humanity, not build a PowerPoint deck. We do not lose sight of this goal. We don't let ourselves get sidetracked by unnecessary or ceremonial processes and protocols that stray from this mission. Every moment is created with intention and with a direct aim to catalyze change.
If this mission, vision and values resonate with you, and joining a community that is united to make this all reality, then book a call with Greg to apply.
Schedule:
The Event is broken into 3 key objectives, accomplished over 3 days. Our goal is that you improve your thinking, get better connection to ideas and find you the resources to implement.
Arrival
We'll break bread over a cocktail and dinner as we make introductions and review the event's itinerary. This is an optional and informal gathering.
Weds, May 31, 2023

6:00-9:00 PM

3 hours
DAY 1: Connect
We'll connect with each other and review the latest research and thinking. Then in the afternoon we'll dive into company challenges and problems.
Thurs,

Jun 1, 2022

8:00 AM - 5:00 PM

7:00 PM - 10:00 PM Dinner & Networking

9 hours of Sessions
DAY 2: Build
Our team of global experts and HopeMaker members will help solve your problem. This includes deep-dive brainstorming, whiteboard sessions and action plan breakdowns so you can leave with clear ideas to act upon.
Fri, June 2, 2022

8:00 AM - 5:00 PM

7:00 PM - 10:00 PM Dinner & Networking

9 hours of Sessions
DAY 3: Move Forward
Our last day will be set for reflection, final connections and next steps for members and companies to take your new ideas and bring them to fruition.
Sat, Jun 3, 2022

8:00 AM - 12:00 PM

4 hours of Sessions
Event Host:
The Event is hosted by Westwood International and HopeMakers Collective. Westwood is the leading international organization that works with companies ranging from solo-preneurs all the way to leaders of Fortune 500s.
Greg Zlevor is the President and Founder of Westwood International. He has over 25 years of experience in executive leadership development and education and has served as a coach, consultant, and facilitator for companies across Europe, Asia, North America, South America, and Australia.
Under Greg's leadership, Westwood International has made it its mission to give back, supporting not-for-profit organizations that help homeless children and at-risk youth across the United States, Mexico, Thailand, India, and South America.
Founder Westwood International
World class facilitator and coach
7x Amazon Best-selling Author
Wall Street Journal Best-selling Author
Possible Speakers & Attendees Include:
Unlike a conference, in this intimate event you'll be rubbing shoulders with 30-50 high-value, compassionate people. You'll walk away with relationships, not just ideas.
This is a sampling of committed speakers and attendees.
Mongezi C. Makhalima, PhD
Author, TEDx Speaker &

Lecturer
Nina Meyerhof, EdD.
Author

Education Expert

Award Winner:

Mother Theresa Award and International Educators Award for Peace
Peter Katz
Juno Award, Canadian Screen Award and 2-time Canadian Folk Music Award nominated singer-songwriter

Keynote Speaker
Christine Burych
Leadership Development and Executive Coach
Leading expert in mental health in the workplace
HopeMaker in Action- assisting Ukrainian refugees at the Polish border
Mark Levy
Branding Consultant

Clients include Bank of America, Gap, Samsung, Time Warner, Tivo, and Harvard and Stanford Universities
Shaun Mader
President of Optimal Trust
Leader and Coach for Humanizing Leadership Academy
Cindy Morgan-Jaffe, M.Ed.
Certified NCC, PRC, CPRC, Positive Intelligence Master Coach

Founded the Positive Money Club

Author of Positive Money - 7 Principles to Living a Rich Life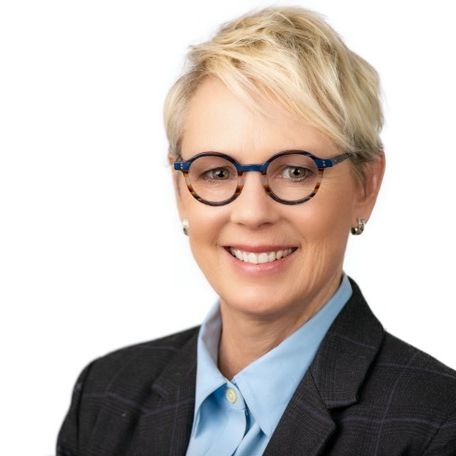 Bruce Cryer
Senior Advisor -- Integrative Health Institute at Salem University
Advisory Board — Japan Health
Adjunct Faculty— Stanford University
Raili Roy, Phd.
Teaching Fellow at Honors College

S

cholar in Gender Studies and Comparative Women's History
Date & Time:
May 31, 2022, 5:00 PM – June 3, 2022, 12:00 PM
The event will take place in downtown Stowe, Vermont at the Green Mountain Inn. It's the perfect place to connect with nature and your fellow HopeMakers.
Address:
18 Main Street, PO Box 60
Stowe, VT 05672
Reservations:
Reservations under the Westwood International room block are currently available at the Green Mountain Inn at the following rates:
Classic 1 Queen:

$127.00

Classic 2 Queen:

$135.00

Deluxe King: $151.00
The rates offered include lodging only. A 10% Vermont room's tax and a 6% taxable service charge will be added to all rates. This special discount cannot be combined with any other discount or promotion.
Guests of the inn receive complimentary use of the health club, sauna, jacuzzi, and year-round heated outdoor pool.
Check in time is 4:00pm with a check out time of 11:00am. Luggage storage is provided for those who need to arrive early or for those who wish to depart later than the scheduled times.
To reserve your room, call the reservation department at 800-253-7302 and inform them you would like to make a reservation under the Westwood International Block. The block is available until May 5th. Any reservations made after that will not be eligible to receive the Westwood International block rate.
We look forward to seeing you!
Getting To The Event:
The most convenient airports to fly in form are:
Burlington

- 45 minute drive
Boston

- 3hr 15 min drive
Montreal

- 2.5 hr drive
Driving From The Airport:
Taxi Companies from Burlington Airport (looks to be approx. 34 miles each way from the airport to 4 Sunset St. area).
Estimates for each way for a taxi may be approximately $85-100.
For taxi from BTV to Stowe please contact:
Hometown Tours: 802-230-7641
Tickets:
We have 2 Options to suit your needs to join us:
Individual
$1,687
Become a HopeMaker
Corporate + Ideation
$10,187
Ideation Sessions to Solve a Problem
Breakfast and Lunch are included on Friday and Saturday.
Sunday is included.
Travel and Lodging are not included.
Are you a Current HopeMaker Member?
Click the button below to purchase your tickets for the June 2023 Retreat. We are looking forward to seeing you very soon!
We will be in touch to confirm your purchase and next steps.
Click Here To Purchase